Speaking of poker…
"Poker by exchanging from 5 cards and competing for the strength of the role with the opponent"
I think many people imagine it.
This poker is a type of poker called "draw poker"
In fact, it's poker that hasn't really penetrated the world.
On the other hand, the most played poker in the world
It's a kind of poker called "Texas Hold'em".
I think there are many people who have never heard of it in Japan.
This poker is simply
"Compete by making a role with 7 cards, 2 cards in your hand and 5 cards common to all."
Is the rule.
However, this Texas Hold'em population, which was not so familiar in Japan until now,
It has increased rapidly in the last few years.
In the background, the passage of the "IR bill" has made the Japanese people better or worse against casinos and gambling.
There is no doubt that it has become a motivation for me to have a lot of interest.
However, the biggest factor in Japan's poker population growth is
"Yokosawa of the world"
So who is this "Yokosawa of the world"?
I would like to briefly introduce it in this article.
PROFILE
Real name: Masato Yokosawa
Date of Birth: December 10, 1992 (30 years old)
Birthplace: Yokohama Japan
Occupation: Pro Poker Player
Results: 2013 WPT victory (prize $ 100,000)
2018 APT victory (prize $ 66,167)
2019 Japan Highroller Winner (Prize Money $ 46,695)
APT victory (prize $ 22,724)
2020 Aussie Millions Poker Championship 5th place (Prize $ 167,947)
Yokosawa of the world who has won numerous titles
It is said that his life was a turbulent one …
Monthly salary of 2 million yen for college students
He enrolls in a prestigious university called Rikkyo University
He found no significance in college life and he founded his corporation at the age of 18.
Successful businesses such as comparison sites, so that he can earn 2 million yen a month at the age of 19 years old.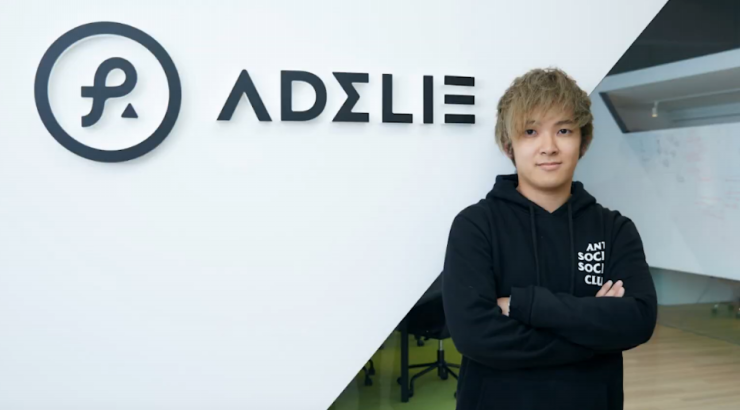 However, such a business also reaches a turning point.
He was scammed by the adviser tax accountant he was hiring, lost all of his funds and lost his name as a company business.
Furthermore, at the age of 20, he will have a debt of about 40 million yen.
Encounter with poker
At the bottom of his disappointment, he met poker.
Kikake was a poker game that was invited by his friend and started with a light paste.
It 's about 30 minutes and I do n't know the rules yet.
"I want to play poker
It may have been born. "
He felt the fate of poker.
A month later he participated in a poker tournament called the "All Japan Poker Championship".
His first match, which has now won a prestigious title, is …
Lost in 30 minutes
With this defeat, I became completely addicted to poker.
Shortly before his 21st birthday, he decides to become a "professional poker player."
Professional talent that showed a glimpse in the first match
Three days after that decision, he participated in a tournament called "WPT" held in South Korea.
In his first professional match, he
win!
He won a prize of $ 100,000.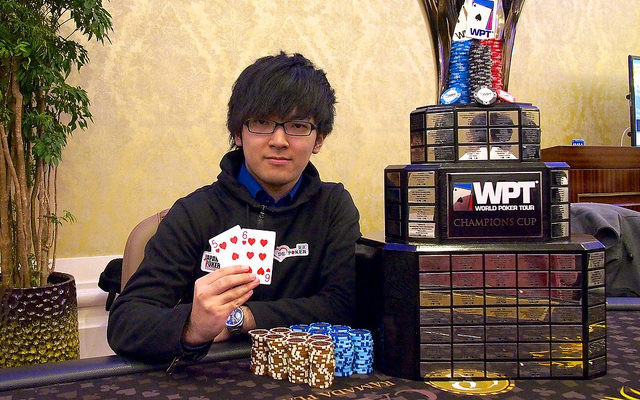 And then to YouTuber, I managed to pay off the debt of 40 million yen,
I was invited by a friend Hiroki I met in her poker to do YouTube activities.
The channel name is "Yokosawa of the World"
In the wake of the YouTube boom of the last few years, the number of subscribers has skyrocketed.

"How much would it cost in a week if I gave 1 million yen to a professional gambler?"
"I seriously trolled Europe's fierce casino until professionals were banned."
And so on, this YouTube channel is for people who don't know poker
One of them is delivering content that can be fully enjoyed as entertainment.
In addition, the editing technique is high even from a professional's point of view, and it is also a popular secret that it is very easy to see.
The big purpose of "I want to increase the poker population!"
Isn't it one of the major factors in the ongoing increase in the poker population?
Yokosawa from the world you can't take your eyes off
I would like to continue to pay attention to his success.